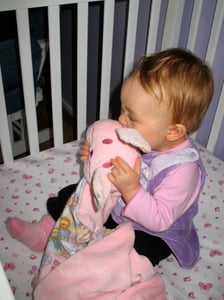 $

46.50
Little ones usually get attached to their blankie and stuffed toys – we combined the best of both worlds.
The Blanket with a Friend features a soft stuffed animal head to be loved, to be carried everywhere, talked to, cuddle with and to become their favorite blanket.
One side is super soft minky dot fabric the other side is cotton flannel.
Measures 30"x35"
Machine wash and dry.
Handmade in Vancouver, Canada